SOUTH CENTRAL AREA HEALTH EDUCATION CENTER
"Heads Up Camp is a program for high school students to partake in career exploration and learn valuable skills in the field of behavioral health.  Students will have the opportunity to hear from local professionals from a range of occupations – social work, addictions counseling, psychiatry, psychology, etc.  They will also receive training to use immediately as advocates / peer support in their communities including suicide prevention and anti-bullying.  Over the course of the camp, students will have the opportunity to earn a Youth Mental Health First Aid certificate and learn tools to assist those in need."  Applications are due by June 1st. (Their website says June 2nd and the application says June 2nd. )


MONTANA TECH 
Montana Tech is hosting their annual What A Blast! mining camp for future mining engineers.  June 18 – 23, 2017.

STANFORD PRE-COLLEGIATE STUDIES

 
"Stanford Pre-Collegiate Studies produces and array of programs for academically talented young students everywhere.  Our programs are available online and in person, during the summer and year-round, and feature broad exploration or intense study in a single subject."


HUGH O'BRIEN STATE LEADERSHIP SEMINAR
This is a great opportunity for current sophomores!  The seminar lasts 3-4 days and offers leadership training and the chance to get to know other leaders from Montana.  This year's event is from June 1 – June 4 at MSU in Bozeman, and the cost is $195.00.  Registration has to be done by a school official.  See Ms. Oliveira in the counseling office if you're interested in attending.
MONTANA WILDERNESS SCHOOL 

The Montana Wilderness School is a non-profit outdoor education organization that provides multi-week wilderness expeditions for youths ages 14-18.

BOSTON UNIVERSITY SUMMER PROGRAMS

Boston University has a variety of summer program opportunities.  Check out their website to find out the details.


YALE GLOBAL SCHOLARS PROGRAM
"Each session gives high school student leaders opportunities to recognize and understand contemporary global issues, strategize responses, and innovate solutions while learning from renowned practitioners and Yale faculty members in a range of fields."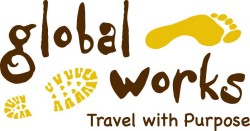 GLOBAL WORKS: TRAVEL WITH PURPOSE
"Our educational and student-first approach builds independence, self confidence, and leadership skills within our participants to foster personal growth.  Much more than a vacation, Global Works international trips are the bridge for meaningful cultural exchange with people around the world… We offer summer trips to thirteen destinations and take students to visit three to five different communities on each trip, providing a cross-section of cultures and environments – from rural villages to capital cities.  Community service projects are an integral part of every Global Works trip and students can earn up to 60 community service hours…."
 https://www.globalworkstravel.com/