HELENA SUMMMER JOBS PROGRAM
We are looking for motivated 16-19 year olds who are interested in exploring work options and building their work skills this summer.
In addition to having a paid summer job or internship, HSJP student participants will (1) complete a training workshop that will help prepare them for success in the workplace, and (2) meet weekly with a local mentor to discuss their work experience and future school and work options.
HSJP placements run from mid-June to early August, 2019. During this timeframe, HSJP requires students to prioritize their HSJP work experience for at least six weeks. Students will work at least 25 hours/week and will be paid a minimum rate of $9.00 per hour.
Applying youth must:
• Have a current photo ID and a Social Security number.
• Turn 16 years old on or before April 15, 2019.
• Successfully pass a drug screening and background check, if required by their host employer.
• Have transportation to job site.
Students will submit an HSJP application and complete an HSJP interview before being considered for placement. The HSJP program will match students with a potential host employer, based on student experience and interest. Students will complete an interview with potential host employer before placement is finalized.
HSJP cannot guarantee internship or job placement.
If you have any questions, please contact Gabrielle Eklund Rowley at gabrielleeklund@gmail.com.
For more information or to apply click here. HURRY priority deadline has been extended to March 29th!!
---
LEWIS & CLARK NATIONAL FOREST INTERNSHIP
YFMP – Youth Forest Monitoring Program
Youth Forest Monitoring Program (YFMP) is an innovative summer internship for students entering grades 9-12. Participants learn about forest ecology, explore their local forest lands, engage in forest health monitoring, and network with forest professionals. Areas that students monitor include lands impacted by wildfire, historic mining claims, important watersheds, grazing allotments, and recreation areas.
YFMP begins with a one-week training, after which students are divided into three teams and spend the next six weeks monitoring soil, water and weeds. Students collect, analyze, and interpret data, by working in the field, classrooms and laboratory. Field instructors supervise students, and each monitoring project is guided by a designated Forest Service scientist. Students complete the program by presenting their data and conclusions to parents, the public, and Forest Service personnel in a report presentation. Student data is then integrated with other monitoring data and used to evaluate the Forest Plan.
To apply: Postmark by April 12, 2019 the following information.
Contact information (email. address, and phone #)
School transcript
Letter of recommendation from a teacher
Cover letter describing

What you hope to gain by this experience
Special contributions you can make to this program
For additional information visit:  https://www.fs.usda.gov/detail/hlcnf/workingtogether/volunteering/?cid=stelprdb5356661
East Helena After School Program
We are currently looking for two high school students to begin working as soon as possible – the program begins at 3:15pm til 5:30pm every day we are in school.  The job could be "shared" if the students could not work every day.
It's a great opportunity to build a resume, work with younger students and make a little extra money!!
For questions or to express interest contact Mike Cloeren School Counselor at Radley Elementary School 406-227-7710 ext. 2039 or mcloeren@ehps.k12.mt.us.
---
PAPA JOHN'S INTERNATIONAL, INC.
Papa John's is hiring team members, shift leaders, and deliver drivers. For more information and to apply visit here.
Papa John's Team Members are responsible for ensuring that quality products and services are delivered to our customers meeting Papa John's standards. This may include pizza making, order taking, and cashier responsibilities.
Papa John's Team Members must have outgoing personalities, be energetic, efficient, and most importantly willing to work in a fun fast-paced environment.
At Papa John's we consider all of our team members to be more than just employees! We care about you and your development. In fact, most of our promotions come from within! So become a part of the Papa John's family and join us as team member.
---
---
SEASONAL ICE RINK ATTENDANT
Looking for a Winter job? The City of Helena is looking for a part-time Seasonal Ice Rink Attendant.
Performs routine counter clerk, concessions and custodial work in the operation and maintenance of the warming house, ice rink, and surrounding areas.
This position prefers (but is not required) prior cash register and customer service experience as well as CPR and First Aid training.
Apply here
---
HELENA SCHOOL DISTRICT - SUBSTITUTE CUSTODIANS
High school students will be considered, however you have to be 18 years or older. 
Helena School District # 1 is accepting applications for temporary substitute custodian positions.  Duties include but are not limited to: cleaning and preserving designated areas in assigned school(s) and assisting with seasonal grounds work.  Qualifications include: high school diploma or equivalent; 1 to 3 months experience or training; or an equivalent combination of education, training and experience as determined by the district.  These positions are employed on an as needed on-call basis.   Hours of employment vary; however, these positions may be employed up to 40 hours per week.  Rate of pay is $11.39 per hour. 
Required application materials include: completed District online application,  cover letter and resume.  Applications accepted immediately.  Applications will be accepted until all available positions are filled.   EEO employer
Click here for more information.
---
OHANA DAYCARE AND PRESCHOOL
Ohana is Hiring: 1-2 people, 2-3 hours from afternoon to close. Must be super responsible, kind, enjoy children, and patient. Great for high school or college students, we are closed most school closures. CPR/First Aid required and will have to get fingerprints and background check. #ourohanaisgrowing.
---
Address: 1403 East Broadway Street Helena, Montana 59601
Phone Number: (406) 459-8389
Interested in Fire Service or Emergency Medicine?
FRENCHTOWN FIRE AND RESCUE RESIDENT FIREFIGHTER/EMT PROGRAM CAN HELP YOU BECOME GREAT!
Frenchtown Rural Fire District offers a Resident Firefighter program to young men and women who have graduated from High School and are motivated to help others and serve their communities. Resident Firefighters live rent-free at one of seven fire stations in apartment style settings. Resident shifts are on a rotating basis and designed to allow members of the program to have a job or pursue a degree at the nearby University of Montana or Missoula College. All resident training and response obligations are during evening and weekend hours. All training and certifications are provided free of charge in exchange for a two year commitment to the program.
For more information contact Firefighter/EMT Libby Hooper, 406-626-5791, lhooper@frenchtownfire.org
---
Ironside Stone Works, Inc.
Located:
5700 Sperry Dr.
Helena, MT 59602
(same exit as the Gates of the Mountains, north of Helena about 15 miles)
A lumper is a material sorting and handling position.
Requirements:
A win/win attitude*.
High School diploma or working on it.
Basic math skills, reading and writing skills
A Current driver's License, a clean driving record, no criminal record
Attention to detail while working in a fun & fast paced environment
Good verbal communication skills.
Available 20+ hours a week, looking for 40+
Able to work effectively with individuals of differing knowledge and background

Coworkers and Supervisors

Punctual and dependable
Polite and courteous
Must have the ability to work in extreme temperatures
Ability to lift, pull and push up to 125lbs, carry materials, bend, twist, kneel, climb, and balance
Ability to walk at a brisk pace and work in a standing for extended periods of time.
Uphold company policy and procedure and standard of conduct at all times
Ability to follow direction
The ability to easily identify and sort materials base on standards of products
The ability to keep up with the established production pace.
Other duties as they may arise
Working Environment
The sorting facility is adjacent to an active mine; only a Certified Miner is allowed in the mine site. Many Hazards exist in an active mine.
You are not allowed to go beyond the defined boundary of the Mine Site. 
For more information contact Greg Korpi, sales@ironsidestoneworks.com, (406) 22-STONE (78663)
---
GYM 406
Part-time and full-time opportunities available at Gym406! Come see what all the craze is about. 
Ask yourself this question: Do I love working with kids and am I looking for a part or full time position at one of the best places to work in Helena, MT? If your answer is yes, keep reading.
Gym406 is looking for committed, enthusiastic individuals with a strong work ethic and a passion for working with children of all ages and skill levels.
Applicants should be motivated, positive, and dependable. A background in teaching good, basic skills and technique is helpful but not required. We are willing to train the right candidate using our curriculum. Part-time and full-time positions available.
We have a number of open positions available and pay will depend on experience and the position you are hired for.
A few of these positions we are hiring for include:
Front office administrator
Gymnastics Instructors
Preschool Gymnastics Instructor
Open Gym Supervisor
Ninja Warrior Supervisor and Instructor
After School  Van Driver
All of these positions would be great for someone in school (either high school or college) and is looking for a supplemental income.
So, now you're excited, here are the next steps:
Send your resume to denny@gym406.com or simply fill out an online application and email it to us or swing it by the gym so we can meet you in person.
This is a fun and rewarding job — so be prepared to fall in love with not only our space, but the families, staff, and students who occupy the Gym.
Once we received your application, a Gym406 representative will be in touch to discuss your application and next steps.
We can't wait to have you join our team so APPLY NOW! Positions are available immediately!
---
Walmart
Walmart is hiring! Attention High School students Walmart is hiring for the position of zoning, which organizes shelves. The shift they are looking to fill is 5pm-9pm 5 days a week with the possibility of additional hours . Apply online https://careers.walmart.com/.
---
Great Harvest Bread Co.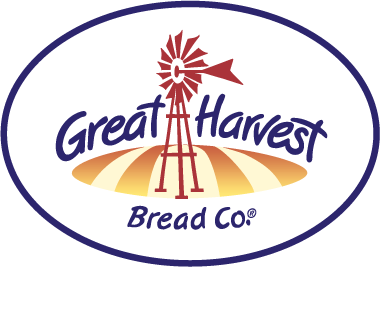 Great Harvest Bread Company is currently Hiring. They are looking for reliable, hardworking individuals to work 3:30-6:30 some weekdays and Saturdays for a day time position. Starting wage is $8.50.  Pick up an application at 1133 Helena Ave.
---
Lowe's Helena
Lowe's in Helena is now hiring for various seasonal positions as well as CDL Delivery Drivers!
Lowe's employees must be at least 18 years of age. Please apply on line at jobs.lowes.com to begin your journey towards joining our Lowe's Family!
---