PART-TIME BABYSITTER NEEDED
We are looking for coverage for our 5 year old son and some transportation to Helena Athletic Club from our house for our 12 year old daughter.
I have some flexibility in my hours, but general hours we're looking for are:
Monday, Wednesday and Thursday 
8:30am to 1:00 pm
Tuesday 
11:30am to 3:00 or 3:30pm
We have a few vacations planned and are signed up for some camps over the summer, so we won't need coverage every week.  We are open to having multiple people covering, so even if you can pick up some of the days it would be great.
Call or text for details!
Amanda Pearlman
(503) 975-8484
GRUBER MASONRY INC.
Gruber Masonry Inc. has a job opening for a Masonry Laborer. Starting salary for jobs that are Not Prevailing wage is $20.00/HR and up depending on the persons skills. We have openings right now on a Prevailing wage job in East Helena and the starting salary is $32.00/Hr.  Qualifications for this position include: A vehicle to get to the job sites, a pair of Boots, a pair of gloves, Long work pants, a great attitude, and a wiliness to work hard.
If someone is interested in this position Please call Dave @406-431-8496
---
Helena STEPS Paid Internship
City of Helena STEPS Internship: The City of Helena is instituting a student internship opportunity entitled "Strides Towards Entering Public Service (STEPS) Internship." These are paid summer internships for four to six selected (rising) juniors/seniors. The original deadline was this week but in order to get this information out to our students in a more comprehensive manner, the City as agreed to extend the submission deadline to this coming Monday, May 27th at 5:00 p.m. Please see the attached internship document and the below-linked application information.
Application Submission: Please logon to the city's employment website at https://www.helenamt.gov/hr/employment/cco.html to formally apply. Again, the extended deadline for this paid internship opportunity is Monday, May 27th at 5:00 p.m.
---
Goodwill Hiring
NOW HIRING!!
Donation Door Attendant-Full Time, $10/hr- You must be at least 18 years of age to do this job because of the operation of trash compactors, etc.  This person needs to have good customer service skills, as they will greet donors at the door and assist them in unloading their donations.  This is typically the most physically demanding position in the store, as you may be assisting with big, bulky, heavy objects.
Cashier-Full Time, $9.25/hr-For this position, you need to be at least 16 years of age, and you must have full availability to work any shifts assigned.  In addition to working the registers, you'll help keep the front end of the store looking sharp, pulling outdated merchandise from the shelves and racks, etc.
Production Associates-Full Time, $9.25/hr-For this position, you need to be at least 16 years of age.  This position is working in either textiles, or in hardgoods (household items).  You are sorting, pricing, and getting items out onto the sales floor.
Full time employees, after 90 days, are eligible for medical/dental/vision insurance, educational assistance (up to $2,000 per year for continued education) paid time off, wellness program, 401 K.  After 30 days, employees are given 20% off in store purchases.
Applications can be done on-line at www.bit.ly/ESGWjobs, or by filling out the attached paper application and turning it into the store.
---
OAKLIN CREATIVE
Creative PAID Internships (starting June 2019)
About this Job
We are looking for some highly motivated, creative, tech savvy individuals to help us create amazing work for our clients. We are a fast paced agency who believes that work and fun must go hand in hand! We love the work we create and the clients we serve. We are based in Helena, Montana. This position will be remote, working from home or a local coffee shop!
We are specifically looking for interns who are savvy in the art of Social Media. We need individuals who know these platforms inside and out. Instagram, Facebook, Snap Chat and Pinterest. Hashtags, messaging, stories and posting. We are looking for graphic designers too. Do you know the basics of Adobe Creative Suite or know how to build websites using Square Space, Wix, WordPress etc? APPLY TODAY!
If you would like to learn from some pros and know you have a lot to offer, like to have fun, and want to make some moola with our fast paced business, please apply today!
About Oaklin Creative
Oaklin is an imaginative studio tucked away in the historic city of Helena, Montana. We are passionate about life and seek every opportunity to invent, innovate and express, which is the best part of being human. We're storytellers and dreamers. We believe in creating a brand that excels on every level, at every touchpoint, in every outlet for your business.
Please send an email and a resume (if you have one, but not required) to hello@oaklincreative.com. We can't wait to hear from you!
---
CREATIVE BEGINNINGS DAYCARE AND PRESCHOOL
Teacher's Assistant II – Child Care 
SUMMARY:
Provides childcare in a variety of programs, plans activities, implements the scheduled daily program, and assists the teachers in a variety of ways.
DUTIES AND RESPONSIBILITIES:
Helps to ensure the safety and welfare of the children and protects each from physical or emotional harm. This includes performing all tasks with an appropriate level of confidentiality.
Provides an environment where everyone can have a positive experience throughout the day.
Treats all children, families, and staff members with dignity and respect, and allow for individual differences.
Prepares and follows a curriculum based on developmentally appropriate practices that helps each child reach his/her fullest potential in all areas of development.
Supervises and interacts with children at all times; mealtimes, rest periods, diapering/restroom times, playtimes, and activity times.
Provides care for young children and infants, including changing diapers, feeding, and comforting.
Maintains observation records and other required classroom logs correctly.
Knows all health and emergency policies of the program and is ready to implement them if necessary.
Helps with general housekeeping tasks.
Shows initiative in the improvement of early childhood education, the program, and the curriculum by sharing ideas and participating in available trainings.
Maintain a professional attitude at all times.
Maintain appropriate communication with staff, children, and families at all times.  Maintain an open, warm and very professional relationship with all families.
Performs miscellaneous job-related duties as assigned.
MINIMUM JOB REQUIREMENTS:
Must have some knowledge of early childhood education – course work or prior experience.
CPR Certification required within 2 months of date of hire.
Must pass a pre-employment criminal background check.
Infant Safety Essentials prior to date of hire.
KNOWLEDGE, SKILLS, AND ABILITIES REQUIRED:
Ability to understand and follow specific instructions and procedures.
Ability to communicate effectively, both orally and in writing.
Knowledge of child cognitive, social, and skills development methods and techniques.
Knowledge of play, reading, and quiet-time activities for children.
Child supervision skills.
Ability to provide basic nutrition and hygiene services for infants and young children.
Knowledge of child care facility, services and/or staff licensure and certification requirements.
Ability to provide a supportive and caring environment for children.
CONDITIONS OF EMPLOYMENT:
Successful candidate must submit to post offer, pre-employment background check.
Contact: Rachel Bray, Creative Beginnings creativebeginnings2014@gmail.com, (406) 546-7849
---
---
STEFFANO'S
Steffano's is looking for summer help. There are a few positions available, mostly afternoon or nights and weekends. Students who are interested would need to apply in person and ask for Ron or Debbie. They will provide the application and ask a few questions.
---
---
UNITED STATES CENSUS BUREAU
BE A CENSUS TAKER – 2020 CENSUS TEAM
2020 Census jobs provide:
Great pay
Flexible hours
Weekly pay
Paid Training
Apply if:
You are at least 18 years old
You have a valid Social Security number
You are a U.S. citizen
You have a valid email address
You are registered with the Selective Service System, or have a qualifying exemption, if you are a male and were born after Dec. 31, 1956
For more information or to apply online visit 2020census.gov/jobs.
---
---
VECTOR MARKETING
Company: Vector Marketing
Position: Entry level customer service/sales representative
No Experience Necessary
Must be 17 and graduating or 18 years old
Pay: $17
Flexible schedule at a fun environment with the possibility of scholarships and internships.
Apply at www.406vmc.com
Contact Shawn Quinn with any questions (435)314-9110
---
---
KORPI LAWN AND LANDSCAPE
Need a Summer Job?
Come Apply at Korpi Lawn & Landscape
Laborer Positions available full time and part time
Landscaping and Lawn Care
Positions Starting at $11.00 – $15.00 per hour DOE
Korpi Lawn and Landscape is located at
4303 Frontage Road
Helena, MT 59602
Office: 406-458-8965
Dial 203 and leave a message with your name, purpose for calling and phone number.
---
CONSTRUCTION INSPECTION TECHNICIAN, PIONEER TECHNICAL SERVICES HELENA
Great job opportunity for graduating seniors, who don't have plans to go off to college, with Pioneer Technical Services an employee owned company.
Pioneer Technical Services is currently recruiting for a Soils and Concrete Tester and Construction Inspection Technician in its Materials Testing Laboratory located in Helena, MT. The position is responsible for all aspects of soil, concrete, and asphalt testing in the laboratory and in the field and completing inspections of roadways, bridges and buildings. Applicants need to demonstrate the ability to follow instructions and procedures, prepare reports, work independently, and accommodate a dynamic work schedule. Candidate must have a valid drivers license.
POSITION QUALIFICATIONS
Competency Statement(s)
• Team Player – Ability to work both independently and in a team environment.
• Accuracy – Ability to perform testing, analysis and reporting accurately and thoroughly.
• Analytical Skills – Ability to apply mathematic and critical thinking skills to solve problems.
• Communication, Verbal and Written – Ability to effectively communicate with others in both written and verbal formats
• Task Management – Ability to accomplish work assignments efficiently with minimal supervision, at times; and to assist colleagues when requested.
• Time Management- Ability to complete assigned tasks under tight timeframes and meet project deadlines.
• Reliability – Function as a professional by demonstrating intangib
Required Documents
Applicants will need to submit the following documents during the application process.
Apply as soon as possible here!
---
PAPA JOHN'S INTERNATIONAL, INC.
Papa John's is hiring team members, shift leaders, and deliver drivers. For more information and to apply visit here.
Papa John's Team Members are responsible for ensuring that quality products and services are delivered to our customers meeting Papa John's standards. This may include pizza making, order taking, and cashier responsibilities.
Papa John's Team Members must have outgoing personalities, be energetic, efficient, and most importantly willing to work in a fun fast-paced environment.
At Papa John's we consider all of our team members to be more than just employees! We care about you and your development. In fact, most of our promotions come from within! So become a part of the Papa John's family and join us as team member.
---
---
HELENA SCHOOL DISTRICT - SUBSTITUTE CUSTODIANS
High school students will be considered, however you have to be 18 years or older. 
Helena School District # 1 is accepting applications for temporary substitute custodian positions.  Duties include but are not limited to: cleaning and preserving designated areas in assigned school(s) and assisting with seasonal grounds work.  Qualifications include: high school diploma or equivalent; 1 to 3 months experience or training; or an equivalent combination of education, training and experience as determined by the district.  These positions are employed on an as needed on-call basis.   Hours of employment vary; however, these positions may be employed up to 40 hours per week.  Rate of pay is $11.39 per hour. 
Required application materials include: completed District online application,  cover letter and resume.  Applications accepted immediately.  Applications will be accepted until all available positions are filled.   EEO employer
Click here for more information.
---
Interested in Fire Service or Emergency Medicine?
FRENCHTOWN FIRE AND RESCUE RESIDENT FIREFIGHTER/EMT PROGRAM CAN HELP YOU BECOME GREAT!
Frenchtown Rural Fire District offers a Resident Firefighter program to young men and women who have graduated from High School and are motivated to help others and serve their communities. Resident Firefighters live rent-free at one of seven fire stations in apartment style settings. Resident shifts are on a rotating basis and designed to allow members of the program to have a job or pursue a degree at the nearby University of Montana or Missoula College. All resident training and response obligations are during evening and weekend hours. All training and certifications are provided free of charge in exchange for a two year commitment to the program.
For more information contact Firefighter/EMT Libby Hooper, 406-626-5791, lhooper@frenchtownfire.org
---
GYM 406
Part-time and full-time opportunities available at Gym406! Come see what all the craze is about. 
Ask yourself this question: Do I love working with kids and am I looking for a part or full time position at one of the best places to work in Helena, MT? If your answer is yes, keep reading.
Gym406 is looking for committed, enthusiastic individuals with a strong work ethic and a passion for working with children of all ages and skill levels.
Applicants should be motivated, positive, and dependable. A background in teaching good, basic skills and technique is helpful but not required. We are willing to train the right candidate using our curriculum. Part-time and full-time positions available.
We have a number of open positions available and pay will depend on experience and the position you are hired for.
A few of these positions we are hiring for include:
Front office administrator
Gymnastics Instructors
Preschool Gymnastics Instructor
Open Gym Supervisor
Ninja Warrior Supervisor and Instructor
After School  Van Driver
All of these positions would be great for someone in school (either high school or college) and is looking for a supplemental income.
So, now you're excited, here are the next steps:
Send your resume to denny@gym406.com or simply fill out an online application and email it to us or swing it by the gym so we can meet you in person.
This is a fun and rewarding job — so be prepared to fall in love with not only our space, but the families, staff, and students who occupy the Gym.
Once we received your application, a Gym406 representative will be in touch to discuss your application and next steps.
We can't wait to have you join our team so APPLY NOW! Positions are available immediately!
---
Walmart
Walmart is hiring! Attention High School students Walmart is hiring for the position of zoning, which organizes shelves. The shift they are looking to fill is 5pm-9pm 5 days a week with the possibility of additional hours . Apply online https://careers.walmart.com/.
---
---
---
Great Harvest Bread Co.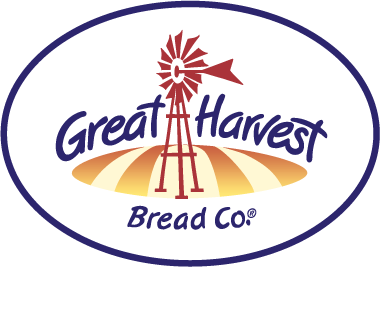 Great Harvest Bread Company is currently Hiring. They are looking for reliable, hardworking individuals to work 3:30-6:30 some weekdays and Saturdays for a day time position. Starting wage is $8.50.  Pick up an application at 1133 Helena Ave.
---
Lowe's Helena
Lowe's in Helena is now hiring for various seasonal positions as well as CDL Delivery Drivers!
Lowe's employees must be at least 18 years of age. Please apply on line at jobs.lowes.com to begin your journey towards joining our Lowe's Family!
---